Featherstone Winery & Vineyard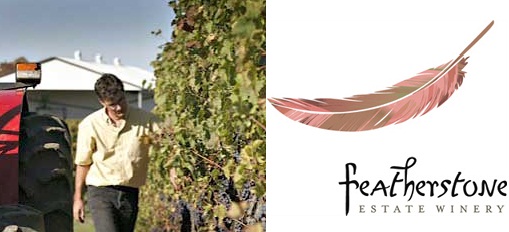 Featherstone Winery is an insecticide free farm situated on 23 acres of rolling hills on the celebrated Upper Twenty Mile Bench on the length of the Niagara Escarpment in Ontario, Canada.
Featherstone Estate Winery produces quality wine from the very grapes that they grow so, is able to achieve superiority in every step of the winemaking process from vine to bottle. Featherstone winery has an ideal mesoclimate for grape cultivation, with its copious clay soils and higher elevations. Featherstone wine is an ideal representation of the life and place of its production. 2009 Canadian Oak Chardonnay, 2010 'Four Feathers' VOA, 2011 Gewurztraminer VOA and 2009 Gewurztraminer VOA Icewine VOA, are just some of the splendid varieties of wine Featherstone offers.
Location:

3678 Victoria Avenue,
Vineland L0R 2C0

Winemaker:

David Johnson

Hours:

Apr.-Oct. daily 11 a.m.-5:30 p.m.
(closed Tues., Wed.)
Nov.-Dec., Fri.-Sun. 11 a.m.-5:30 p.m.
Jan.-Mar. closed

Tour Hours:

By appointment

Phone:

905-562-1949

Winemaker's Choice:

Gewürztraminer (dry)