Lailey Winery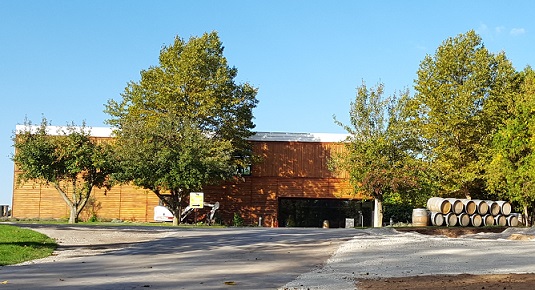 Lailey Winery is located in the heart of Niagara-on-the-Lake, Ontario. It is just 20 minute drive from the spectacular Niagara falls along the Niagara River.
In order to make sure the high quality and standards, Lailey Winery have invested heavily in acquiring industry leading equipments to help with the process of winemaking.
Wines produced by Lailey Winery is VQA certified. VQA Ontario (Vintners Quality Alliance) is a regulatory agency responsible for maintaining the integrity of local wine by enforcing winemaking standards.
For larger groups, please reserve your date and time. For reservation, please contact us at +1-905-468-8188, or by e-mail at info@laileywinery.com
Location
15940 Niagara Parkway,
Niagara-on-the-Lake L0S 1J0
Winemarker

John Chang

Retail Hours:

365 Days (including Holidays) : 10AM-6PM

Office Hours :
Monday – Friday 9:45AM to 6:15PM, excluding holidays
Phone :
+1-905-468-8188
Email :
Featured wine

2015 Riesling Icewine