Rainbow Air helicopter tours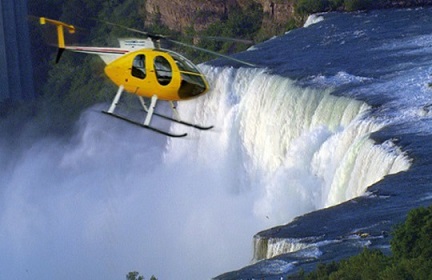 Rainbow Air helicopter tours is located in Niagara Falls NY, next to the entrance of the Rainbow Bridge. Rainbow Air, Inc. is owned by local Niagara Falls residents and managed by Pat Proctor. Rainbow Air has quiet turbine engine helicopters which will provide the most unique experience of your visit to Niagara Falls. Rainbow Air is serving the visitors of Niagara Region since 1995.
Welcome with your family and friends to enjoy the majestic power and beauty of the Niagara Falls and the surrounding areas from the air. Rainbow Air offers longer duration flights by special request.
Rainbow Air helicopter's pilots are highly skilled and experienced with various Military and Medical Evacuation backgrounds and previous occupations.
Rainbow Air helicopter tours provide the unique experience of viewing the Niagara and Horseshoe Falls from the lowest and closest point possible. Our scenic tours are lower and closer than any aerial tour operator in the area. These lifelong memories can be captured by photo or video. The Rainbow Air helicopter tours include a view of the Rainbow Bridge, American Falls, Bridal Vail Falls, Horseshoe Falls, Goat Island, Cave of the Winds, Maid of the Mist, Queen Victoria Park, Clifton Hill, the American Observation Tower and many more.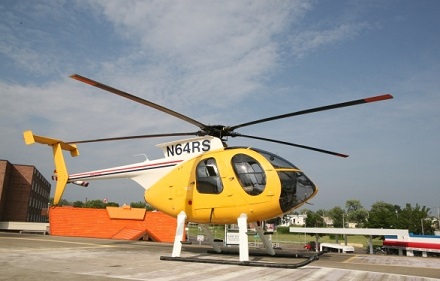 Extended Tours:
Eextended tours are available for the visitors who can spend more time. After viewing the falls and all of the adjacent sights, they travel north following the Lower Niagara River over the World Class 5 Rapids. Watch the downstream to the natural Whirlpool and Spanish Aero Car. Then observe two of the world's largest Hydro- Electric power plants, The New York Power Authority Niagara Project along with The Ontario Hydro Sir Adam Beck Power Plant. As you fly past the power plants you will cross over Artpark and the Village of Lewiston. As the winding river widens you will see Fort Henry and Fort Niagara where the Niagara River empties into Lake Ontario.
Note:
Because Rainbow Air operates in restricted airspace above and around Niagara and Horseshoe Falls, the flights are conducive to the weather for safety purposes. During the months of April and November Rainbow Air is open during the weekends only. From May through October Rainbow Air is open daily.
Timing: Open 9am - dusk
Address:
454 Main Street, Niagara Falls, NY 14301, United States Phone: (716) 284-2800
website: www.rainbowairinc.com